Iprima Talents: Full Service Digital Marketing in 3 minutes
iPrima Talents Use Full Service Digital Marketing to Double Your Revenue
Yes. You did not read it wrong. You can potentially 2x or even 3x your revenue by using full service digital marketing.
Here's one of our happy clients, Stone Amperor. After taking our services, they never regretted. Non-stopping leads and never-ending appointments make their sales doubled in only a year. Feel free to check them out.
Read on. Here's how the magic works:
Today, your prospects are randomly sliding down their smartphone on their facebook news feed. Suddenly, they see your running ads. Their interest peak and they click it to find your landing page.
A landing page is a mini website that serves only one purpose – to promote your product. The must-have in a landing page includes an attractive banner, with matching colors to your logo. A section to showcase your company background so your prospects can know more about you, a section to showcase of your product , clients reviews, contact methods, and most importantly a Call-To-Action. Which will lead to a box for them to fill up their details.
If they aren't ready to buy yet, don't worry! Facebook Pixel can retarget them later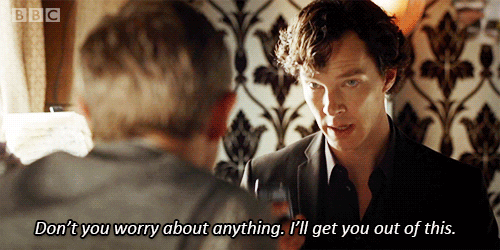 Not fully convinced, they'll visit your Facebook page to check for credibility. Here, iPrima Talents also help you to optimize your fan page, including creating your logo, your attractive cover photo/ animated video to showcase your company, and also quality graphic/blog postings that fit your company's image. We use high-quality content marketing to add value to not only your facebook page but also your website.
With our high-quality content marketing and great SEO technique, once they google you, they'll find your website show up on Google results page 1.
Clicking on your website, your beautiful design reflects your brand. You get to choose your own favourite website layout and we will build it for you. If your prospects need help, a live chat box installed on the website. It can answer their basic FAQ's. We also create content upgrades like a catalogue or free ebook, to get their email.
—
Now that we have their emails, with email marketing, they get a weekly email that educates them on the relevance and benefits of your product.
If after all this, they still decide to let it go, Facebook Pixel can retarget them for a month and show them ads of the product they browsed. Clicking the ad, an installed automated chatbot will assist them to buy your product.
And that's not all. When they open youtube for the latest hits, another ad awaits. Even Instagram can do it too.
Now, they can always find you, if they need to. All they need to do is to type in the relevant keyword, and you'll be there.
With Full Service Digital Marketing, they go from NOT KNOWING YOU EXIST to KNOWING YOU'RE THE BEST!
IPrima Talents – from graphic designing to website development, our talents are trained to fulfil your every need.
Our social marketers make you brand visible-through social media.
Our Content marketers and SEO pro make your brand searchable– by ranking your website on google page 1.
Our talented copywriters and designers make your brand trustable– by giving consistent branding.
And our paid ads managers make your brand memorable– by retargeting them.
Hire one of us to achieve greatness. Hire all of us to strive for excellence!
Contact us now for free consultation. We are more than willing to help you sort out what you need in your business.